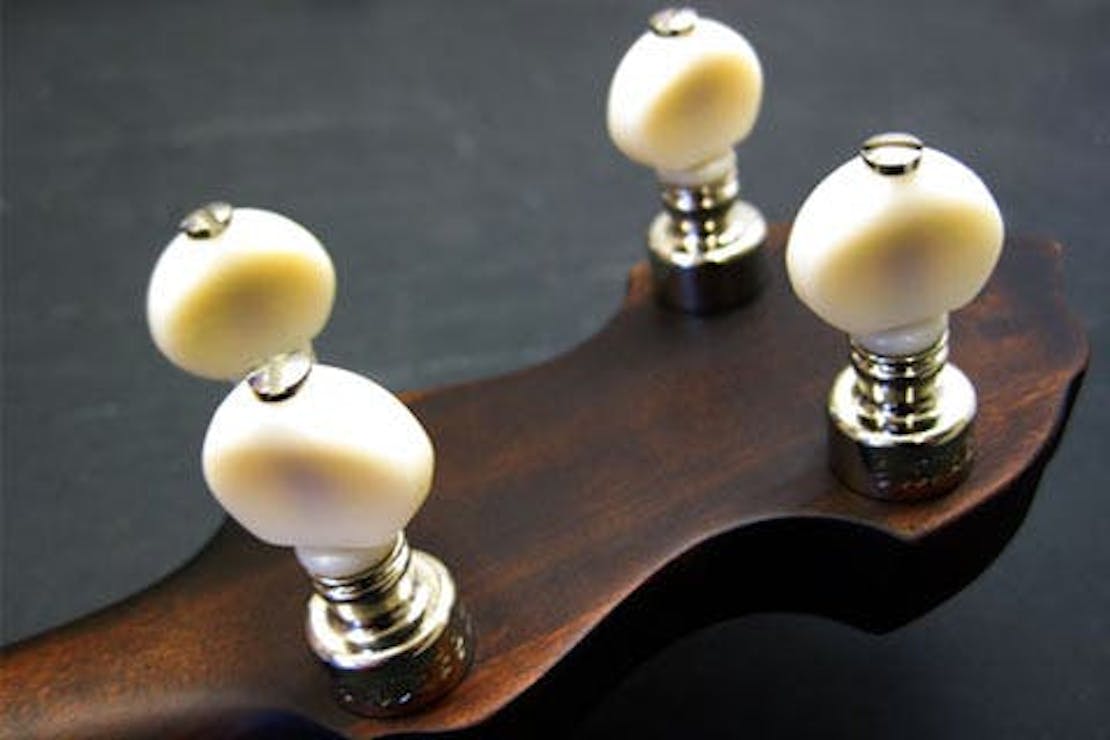 Tuning Machines - Banjo Pegs
The best tuning machines are geared for smooth, easy tuning. Some inexpensive banjos have friction pegs that are difficult to tune and frustrating for the novice player. Tuning machines with buttons that stick out to the side of the peghead are usually referred to as "guitar style" tuners.
The standard Deering Goodtime range has "guitar style" tuners and the Deering Leader Goodtime range has "planetary style" tuning machines …"Planetary style" tuning machines are precision geared tuning machines that stick straight back from the peghead. The term planetary refers to the arrangement of the gears in the tuner that surround other gears much like the formation of the planets in the solar system.