Tanglewood's Sundance Performance Pro Series is the culmination of decades of guitar building expertise and research. Swedish master luthier Michael Sanden has designed Tanglewood's new flagship models, boasting all solid wood combinations and sumptuous features on some of the most popular and iconic acoustic body shapes in guitar history.
This Sundance Pro series comprises of 6 special handcrafted models, in all solid, premium reserve timbers. The range will begins with the heritage inspired Dreadnought, two Superfolk cutaway models in the TW45AVE and TW45NSE, and the Super Folk cutaway all solid Mahogany TW47E. Every one of these guitars features all solid construction and Custom Masterdesign parallel and fan tapered bracing patterns. All electro models will feature Fishman Presys Plus electronic systems. The range and tone of the final two models then gets turbocharged with the addition of Torrefied tops, TW70TE and TW15SDTE models.
What are the standout features of a Sundance Performance Pro Guitar?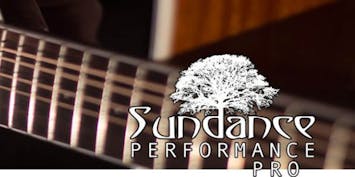 Exclusively designed by Michael Sandon
Exclusively designed guitars for Tanglewood by renowned Swedish luthier Michael Sandon. Having a range of guitars designed by a well known guitar expert makes the guitars stand out from the rest.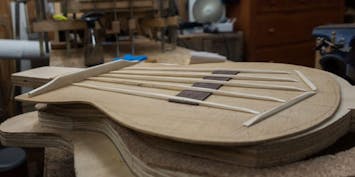 Features Torrified or Aged Tops
The wood is heat-treated in an oxygen-free kiln, making it highly resonant and extremely stable, it's as if the wood is pre-aged so it looks and sounds like wood that's been broken in for many years.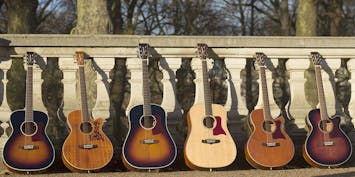 Full range of options
Choose which size and type of guitar you need in the Sundance Performance Pro series range, there is a guitar for every occasion.