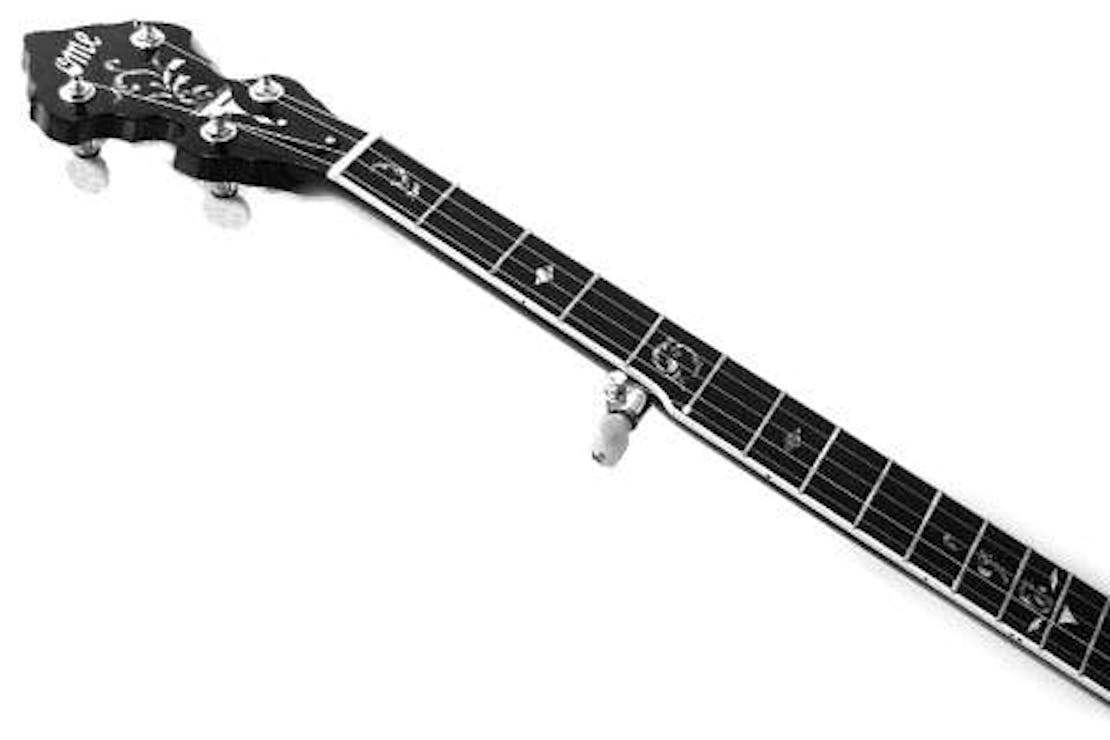 The Banjo Neck
The shape: Though a good feel of a neck is subjective, the neck must "feel" good to the player. It must make the strings feel easy to push down with as little effort as possible. Generally, thick, bulky, poorly shaped necks can be found on some far Eastern banjos and are more difficult to play. However, thickness alone, does not make a neck feel bad or "great".
The "great" feeling neck has subtle shape characteristics that are difficult to put in words, but instantly discernible by the human hand. Certain curves, slopes and shapes, when artistically combined are comfortable. Neck shapes have been developed to a shape that has optimum playability by the great American banjo companies like Deering.
The material: Mahogany and Maple are the two most popular banjo neck woods currently in use. Walnut, Koa and Rosewood are also used but not quite as popular. Far Eastern banjos often use terms like "Mahogany stained hardwood" to include the word "mahogany" to mask what wood is actually being used.