The Flagship Series banjos are the essence of the original banjos that Greg and Janet Deering started making around the time of the company's inception. Players can expect an inspiring collection of professional-grade banjos which, when played, will leave them longing to play more.
Built in the Deering California facility by the same team who make the Goodtime Series and the Private Collection models, these high-quality American made instruments are built to be played and will stand up to any live or studio performance. Flagship Series models come packed with original Deering features including beautiful intricate inlay work, more choices of wood, ebony fingerboard, gloss finish on select models, a hardshell case, and a lifetime warranty. All you have to do is try one. You won't need anything else.
What are the standout features of a Flagship Series Banjo?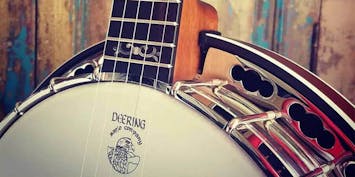 Consistently popular
Consistently popular
The simple and clean design of the Sierra for example has made it still the most popular professional banjo that Deering made after many years. The no frills approach to the cosmetics but no compromise on the tone during its design and build has set the model in stone as most players go to 'step up' model.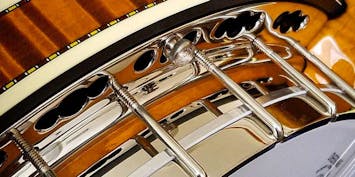 Original Designs
Original Designs
Many of the features that you will find on the entire Deering professional line of banjos were introduced on these models, testament to the original designs that Greg and Janet came up with in the early days of Deering Banjos.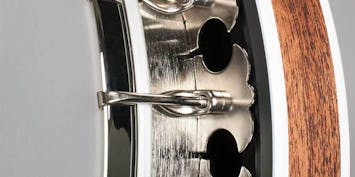 Solid and Dependable
Solid and Dependable
The flagship models will appeal to the majority of players who want to stick to something that has worked year on year! A banjo that has had nearly every playing situation thrown at it and handled it superbly.
Fall in love with The Sierra
These videos will help you understand the characteristics and calibre of The Sierra Banjo from the Flagship Series.
The Deering White Lotus is noted for its beautiful tone without the weight of a traditional tone ring. In this video, Deering put the White Lotus up against the Flagship Deering model, the Deering Sierra.
Jens Kruger shows why the Sierra is still Deering's top selling banjo after more than 20 years!