Thank you so much for visiting Eagle Music Shop. Headed by family members Steve Noon and Rachel Price, you're now in specialist hands. We enjoy playing our music and offer to help you to do the same whether you are an absolute beginner or a professional musician. Former professional guitarist, Steve has over sixty years in the music business, a professional grade player of guitar, banjo and mandolin. Our fantastic team includes many other multi instrumentalists that are eager to help and serve you.

We are proud of our achievements in the musical instrument retail world. Please read on and consider why you should buy a banjo, grab a guitar, uptake a ukulele, master a mandolin, or buy your bodhran direct from Eagle Music Shop.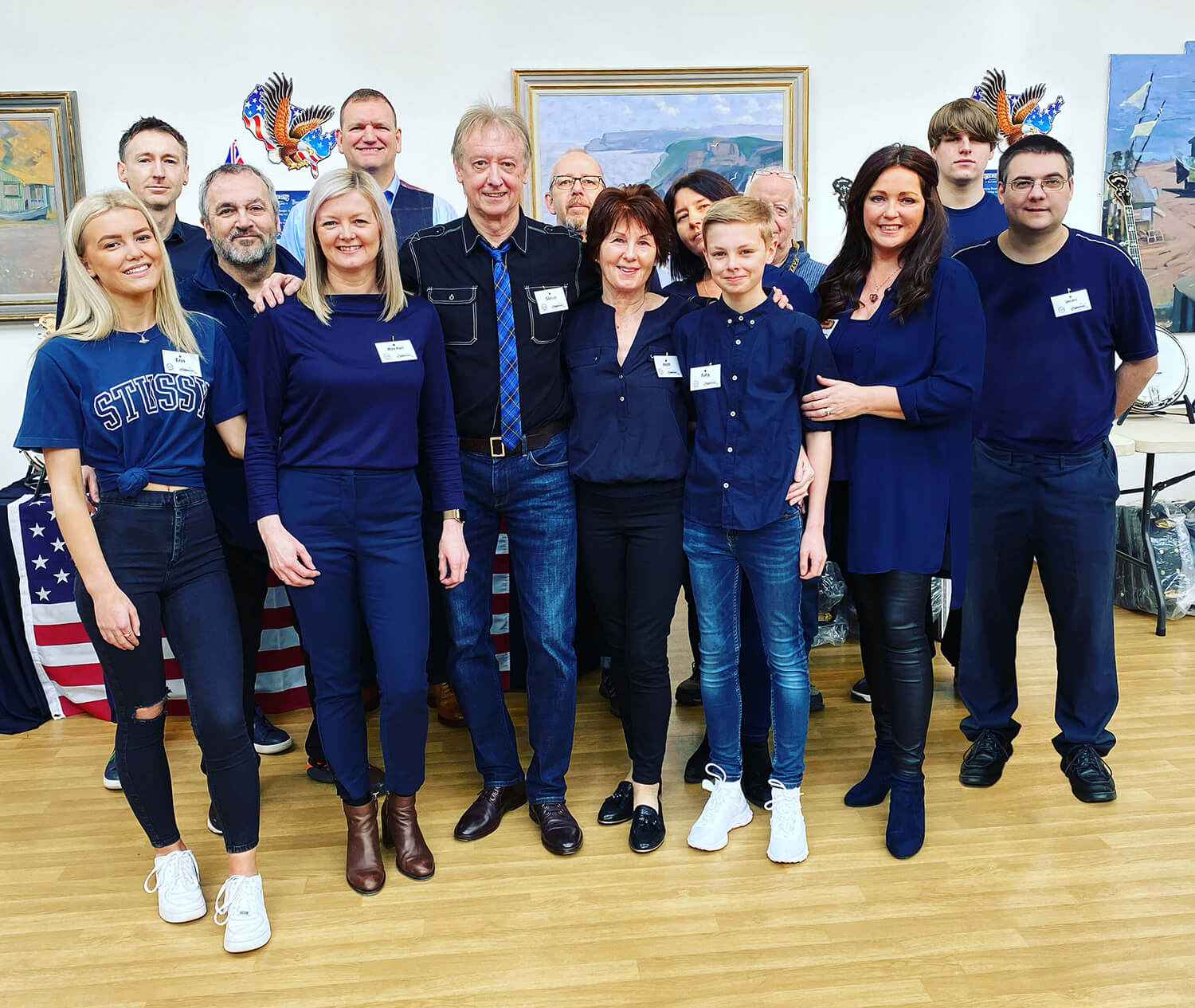 Our team includes Alan Hardwick who heads a team of specialists in our on-site instrument workshop where every single instrument that we sell is set up and made perfect for playability before being put on display in our store or supplied to our customers. We welcome all new players and are passionate to put back into music more than we take out. We can offer lessons for banjo, mandolin and guitar by some of our specialist staff.
Matt Chaffer, expert in Banjo, Harmonica and Mandolin, manages the shop daily and is your contact for all technical enquiries. Graham Holt - Banjo, Guitar. Gary Collins - Ukulele, Dulcimer, Banjo, Mandolin, Guitar. Rachel our co-owner, along with Jules, Emma and Joan will take care of all your order and administration requirements in confidence. James heads up our eCommerce and marketing and is also the founder of the Voracio eCommerce Platform.
Award winning sales and customer service from the Eagle Music Team.
Banjos
We have become the world's most respected Banjo retailer for all the top iconic USA makers including Deering, Nechville, OME, Stelling and Gold Tone. We are Europe's #1 Nechville Heli-Mount Banjo Specialist Centre, and the Premier #1 supplier of all Gold Tone stringed instruments. For the past fourteen consecutive years Eagle Music has been the number one World dealership for the Deering Banjo Company, USA. We also stock the biggest range of banjo parts and accessories in the world.
Guitars
Eagle is a Martin Guitars Heritage Centre and the Tanglewood Guitars No.1 independent dealership. Other top brands include Eastman, Faith, Sigma and Asher Guitars.
Ukuleles
We are the select UK specialist for Kamaka ukuleles hand built in Hawaii. We're also the exclusive select supplier for Mainland USA. We specialise in Ohana, Martin and all other top brand ukuleles.
Mandolins
Hand-made by Prucha, Phil Davidson and Erin by Agnew. Excellent handcrafted range from Eastman.
Accordions and Harmonicas
We are the UK specialist dealership for Saltarelle and Hohner squeezeboxes and the #1 specialist retailer for Seydel, Hohner and Suzuki harmonicas. We search the world for the finest musical products and are adding these to our listings daily.
View all Accordions | View all Harmonicas
Made-In-Britain
We have worked for many years with the cream of Britain and Ireland's independent hand-makers of guitar, banjo and mandolin and are delighted to be friends and agents for Steve Agnew, Erin instruments, Clareen Banjos and Buchanan. If you want a bespoke instrument, you need look no further.
Our company ethos and dedicated commitment to quality and service, has set Eagle Music apart from the rest in the musical instrument retail world. Our customers both in-store and online hold us in high esteem and speak out for us. Please read what they say about us here in our customer testimonials or if you need to be assured even further, please read our glowing independent customer reviews.
You can shop with Eagle in-store or online and rest assured that your details are treated with the utmost respect.