Featured video
Lee Oskar QuickGuide - Harmonic Minor Harmonica For Guitar - Tango, Yiddish, Asian, Gypsy
Lee Oskar Harmonic Minor Datonic Harmonica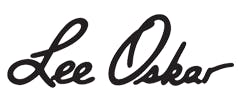 Lee Oskar Harmonic Minor Harmonica

The Harmonic Minor has been in use for a long time, as the traditional tuning for playing a wide array of international music.The Harmonic Minor tuning has a very soulful, Eastern European sound and was used for one entire side of Lee Oskar's highly acclaimed first solo album.
This harmonica is intended to play traditional ethnic music that is important to the heritage of many cultures, such as: Minor Eastern European, Gypsy, Yiddish, Mediterranean, Middle Eastern, Asian and European/American Folk music, as well as various selections of Jazz and Classic Show Tunes.
Model: 1910H – Labeled in 1st Position – Yellow Label
Available in 12 Keys (Listed low to high): Gm, Abm, Am, Bbm, Bm, Cm, Dbm, Dm, Ebm, Em, Fm, F#m
Delivery
Read about our delivery policy
Fast Delivery
We can delivery any product worldwide, when checking out, the type of delivery services available may change based upon your location and items in your basket, in some cases you may be offered a choice of delivery methods to choose from at differing costs.
We have made every effort to ensure our delivery costs are as competitive and fair as possible.
Dependant upon stock availability and time of purchase, we endeavour to ensure that orders are speedily processed and despatched the same day. We provide an estimated delivery date as seen above, if your order contains multiple items, the estimated delivery date may be updated during checkout.
Musical instruments that are given our free instrument setup will be despatched within 1-2 days using. In the UK, most musical instruments will be sent by DHL, smaller items such as books and accessories maybe be sent by Royal Mail.
Save on these quality harmonica accessories
Specialist mouthpiece cleanser for instruments with mouthpieces that may need cleaning and/or lubricating. Works great for all types of harmonicas with or withoutslides.
Harmonicas to go! The Harmonica belt is upholstered very well and fits for eight Blues harmonicas - nevertheless it is lightweight and convenient.
Flexrack is the first product to allow optimal adjustment of harmonica playing angles and positions in order to suit individual player ergonomics without any tools.
The GECKO harmonica holder comes with a practical magnetic mount, quick-drop functionality and all possible adjustment options - developed for stress-free playing - a must-have for all harmonica loving guitar players. The GECKO Harmonica Holder is handmade in the USA by PETE FARMER exclusively for SEYDEL harmonicas.
A quality black nylon case with strong outer zip from Seydel, Germany. Holds 14 diatonic harmonicas. Soft lined and padded. Has a padding strip in the middle that seperates both sides.
Has the Seydel logo on the front of the case in white screen print. Case internal size 140mm x 350mm
The SEYDEL Harmonica Disinfection Bag* disinfects all harmonicas with UV-Light and Ozone very effectively. See below for more details. Harmonicas not included!
Description
Comparison

Major Diatonics are key-labeled in 1st Position.
The Major Diatonic lacks the flatted notes which are needed to play the Minor scales and chords used in the traditional folk songs of many cultures.
Harmonic Minors are key-labeled in 1st Position.
The chart below shows the notes that have been altered from a Major Diatonic (shown in yellow), providing the flatted notes that make it easy to play the Minor scales and chords commonly found in various types of ethnic music.
Harmonic Minors provide five flatted notes for playing Minor music.
Specification
Body
| | |
| --- | --- |
| Harmonica Comb Material | |
Reed Plates
| | |
| --- | --- |
| Spare Reedplates Available | |
| Valved Harmonica | |
Tunings
Key

A Harmonic Minor

,

Ab Harmonic Minor

,

B Harmonic Minor

,

Bb Harmonic Minor

,

C Harmonic Minor

,

D Harmonic Minor

,

Db Harmonic Minor

,

E Harmonic Minor

,

Eb Harmonic Minor

,

F Harmonic Minor

,

F# Harmonic Minor

,

G Harmonic Minor

,
Related videos
Lee Oskar QuickGuide - Harmonic Minor Harmonica For Guitar - Tango, Yiddish, Asian, Gypsy
Lee Oskar - Harmonic Minor Harmonica
Customer

reviews
6 reviews for Lee Oskar Harmonic Minor Datonic Harmonica
Lee Oskar harmonicas are great value and very playable.
Lee oskar harps, great and affordable.
Fast efficient service, no messing about, quality item received quickly, communication excellent, highly recommend. Will definitely buy again from this company.
Great for people who like to play in a minor key e.g. Am and E7
Customers who bought this item also showed interest in
Step-by-step pictures take you from first day exercises to playing along with a backing track! Absolute beginners has been designed to tell you everything you need to know from the very first time you pick up your harmonica. CD included.