Eagle Music Shop | 20th Anniversary Celebrations
We are delighted to announce that this year, we are celebrating our 20th Anniversary as Eagle Music Shop. A landmark achievement and one well worth celebrating!
It's hard to believe that 2 decades have passed, but with our wonderful team and our continued passion for supplying quality musical products with incredible customer service, the years have just flown by! The highlight of this year's celebration will be the return of our highly acclaimed Banjo Event which will take place in November 2023, please read on to learn more as tickets will be available soon.
One of the world's best-loved traditional music specialists
We are proud of all that we have achieved over these two decades, having grown to become one of the world's best-loved traditional music specialists. We pride ourselves on constantly improving and developing all aspects of our business to offer the best possible service to our customers, offering a wide range of instruments, expert advice and a haven for music lovers of all ages.
We would like to take this opportunity to extend our gratitude to our customers, employees and suppliers that have made this 20 year commitment to the music industry possible. Unlike many retailers in today's rapidly changing world, we continue to offer our personal touch to all aspects of our business, this emanates through our customer reviews and testimonials.
From humble beginnings
Eagle Music was founded in 2003 by family members Steve, Joan, Rachel and James. From humble beginnings at Steve and Joan's family home we quickly grew and so moved to premises in Armitage Bridge, a quiet location in Huddersfield where we still reside today. Our lovely location and large car park are much appreciated by customers visiting the shop and it is common for our customers to 'make a day of it' as there is lots to explore in the local area. The shop's inviting atmosphere and warm ambience have welcomed countless visitors over the years, travelling from near and far.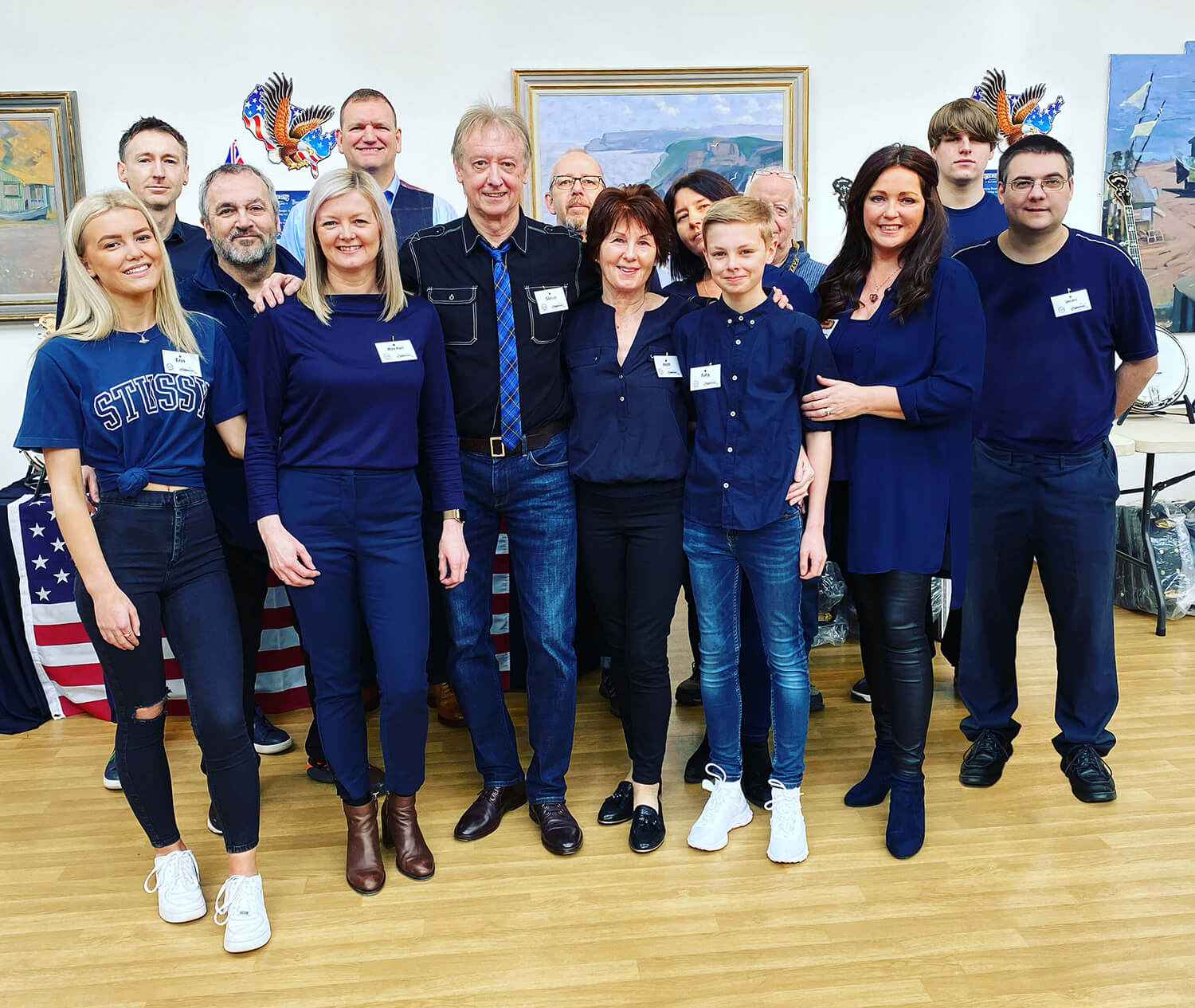 In the early days Steve and Joan tirelessly spent much of their time showcasing Eagle Music at festivals and fleadhs while Rachel looked after the running of the shop and website. With our already extensive experience in the music retail industry we were able to use our knowledge to develop Eagle Music with our important values at the core. Excellent customer service alongside a huge and carefully curated range of quality musical products has always been our forte.
We are so proud of the unrivalled range of brands that we can offer to our customers, many of which are exclusive to Eagle Music in the UK. This portfolio is the fruition of many visits to trade fairs such as Musikmesse in Frankfurt and the Namm show in California alongside contacts we have built within the music industry throughout the UK and Ireland. We have formed excellent relationships with all our wonderful suppliers.
Our fantastic website
Over the years we've put a great amount of work into our website and it's something we're very proud of. We strive to make continual improvements to it in our quest to provide our customers with an engaging user experience. Our website is headed up by Steve and Joan's son James, who fortunately for Eagle Music is also the founder of the Voracio eCommerce platform, which powers our website. If you're a regular user, you may have noticed around a year ago we had a major revamp of our website. James worked closely alongside Rachel and our esteemed long serving staff member Matt to ensure our new website is stacked with improved features, including a completely re-structured navigation menu, improved product filtering, more detailed product information and much more. Particular instrument brands including Deering, Eastman, Tanglewood, Seydel and more have received particular attention to detail, complete with all new advanced browsing capabilities and brand focussed informative content. We're thrilled to receive fantastic feedback for our website on a regular basis and we'll continue to make improvements where possible.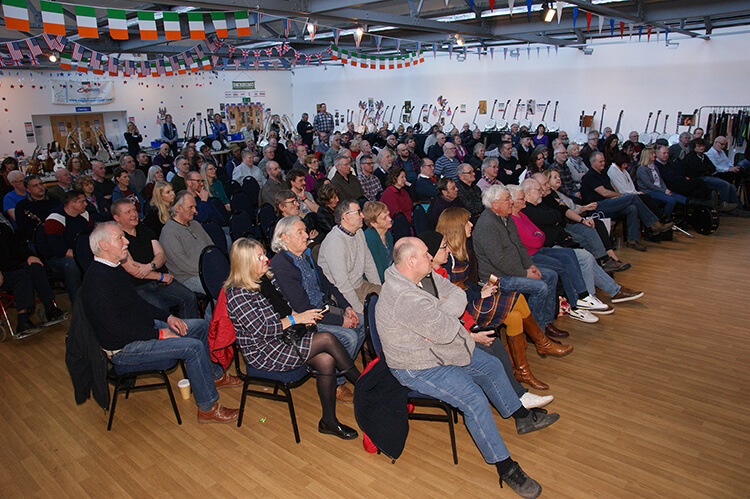 We have gradually expanded our social media presence and you can now find us on Facebook, Instagram and TikTok, where we've posted some great content that's helped us engage with customers old and new online. So yes we're moving with the times, but we'll never lose sight of our personal touch and are always happy to serve our customers through the 'traditional' methods shall we say!
Challenging times!
As a business, to work through the challenges of Covid-19 pandemic and survive is certainly something to celebrate. The shop was of course closed to our customers for a considerable period of time, but thankfully our website and mail order department allowed us to continue to serve our customers. Our ability to be flexible in the way we work enabled us to navigate the challenges of the pandemic. It was both heartening and satisfying to feel like we helped keep people going during such a difficult time. Music became a very important solace to many people and we were also delighted to welcome so many new customers wanting to learn a musical instrument in the extra free time that they had.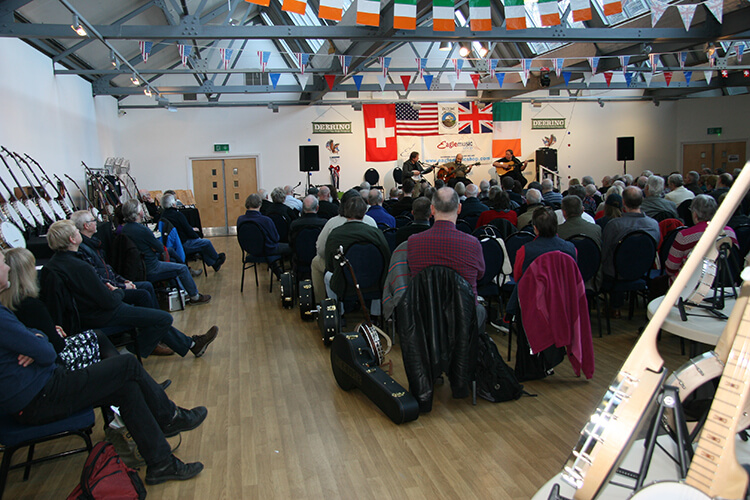 What sets Eagle Music Shop apart is our team of knowledgeable and passionate staff and we would like to take this opportunity to thank our excellent team for all their hard work over the years, without whom the success we've achieved would not have been possible. Most of our team have been with us for many years. Beyond being colleagues, we are all great friends and this team spirit is obvious to customers when they visit the shop. Our very talented staff, most of whom are musicians themselves, have shown great dedication to Eagle Music, always eager to go above and beyond to help our customers. They provide a wealth of music experience gained from years of playing, gigging and working with our extensive range of musical products.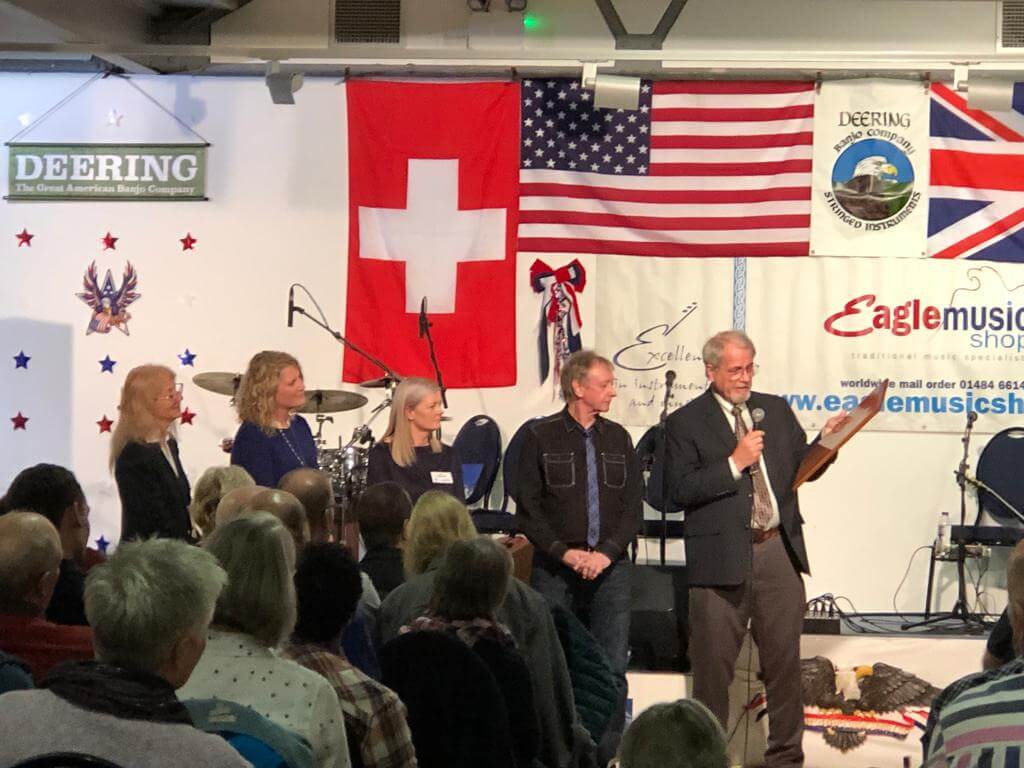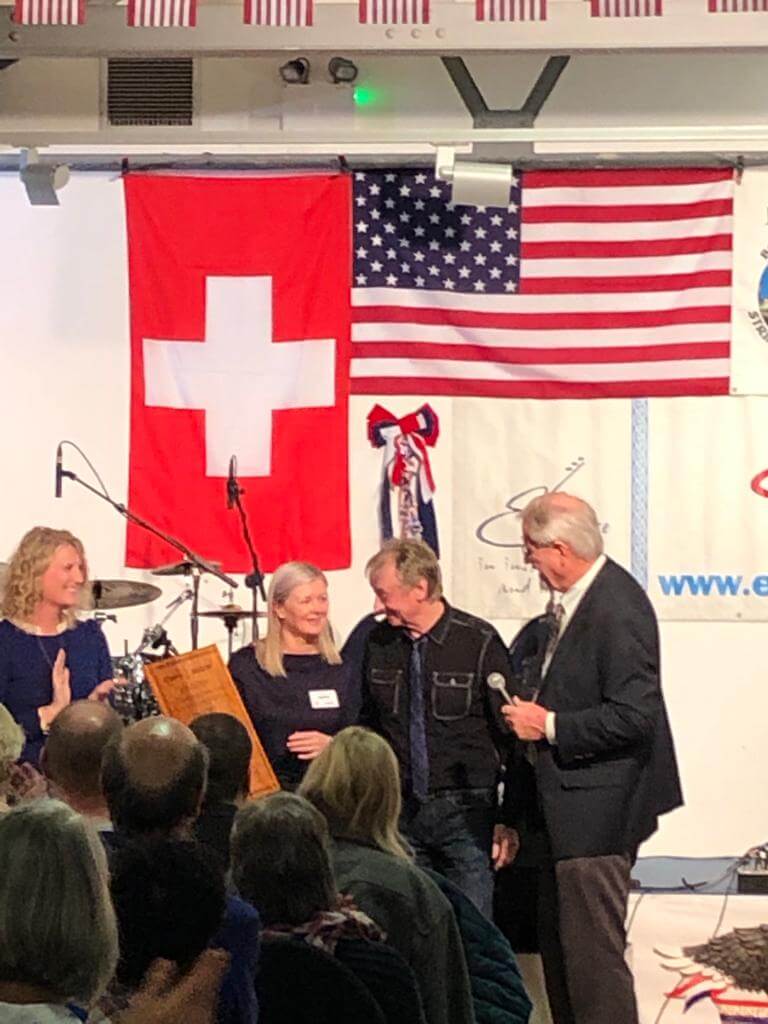 Thank you to our team
So here's a big thank you to all our team, in no particular order… Matt, Jules, Emma, Sean, Alan, Graham, Gary, Reuben and Lucas!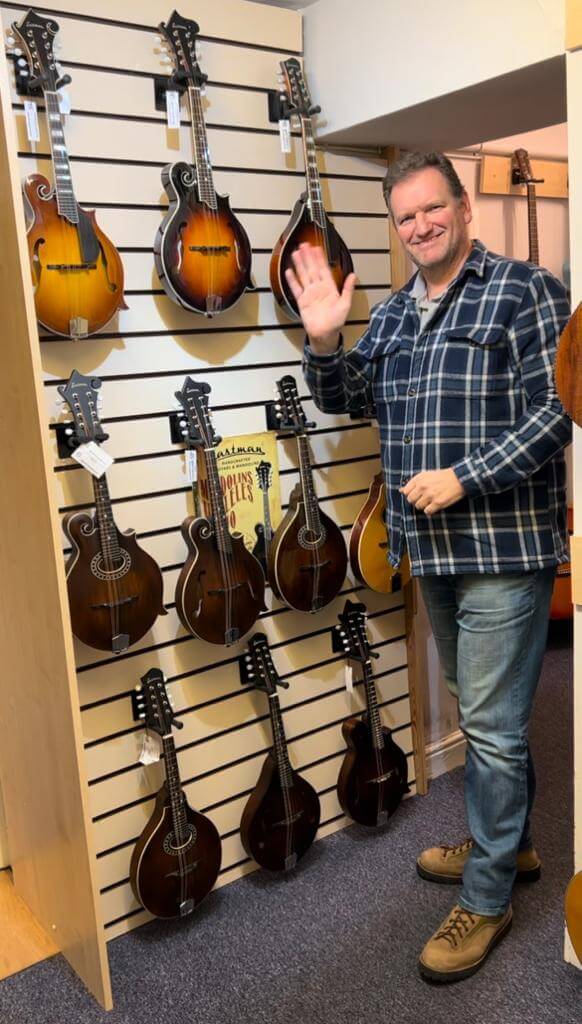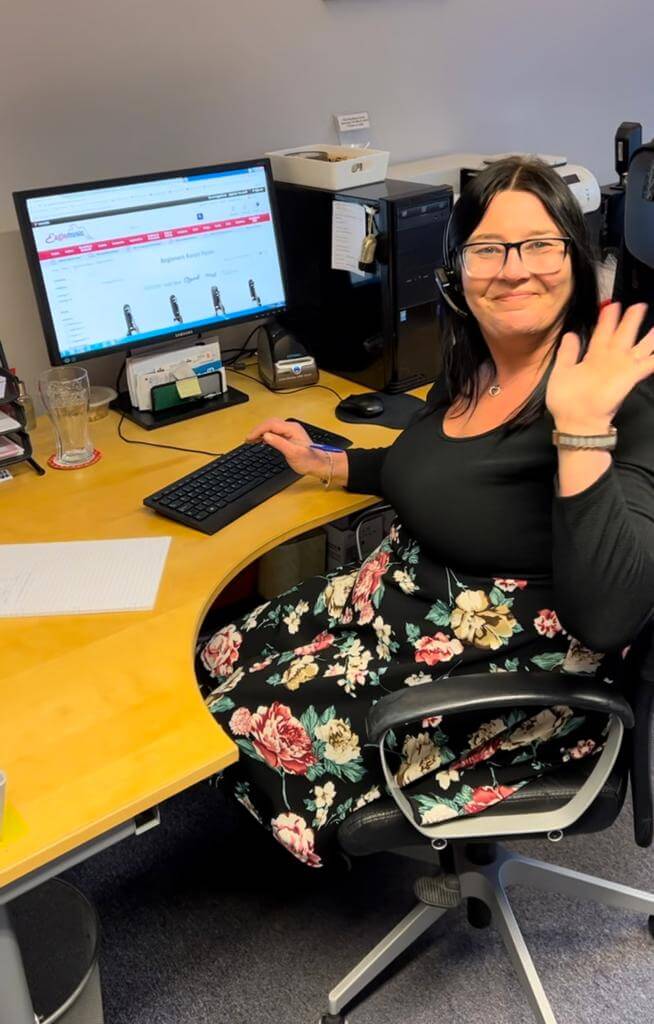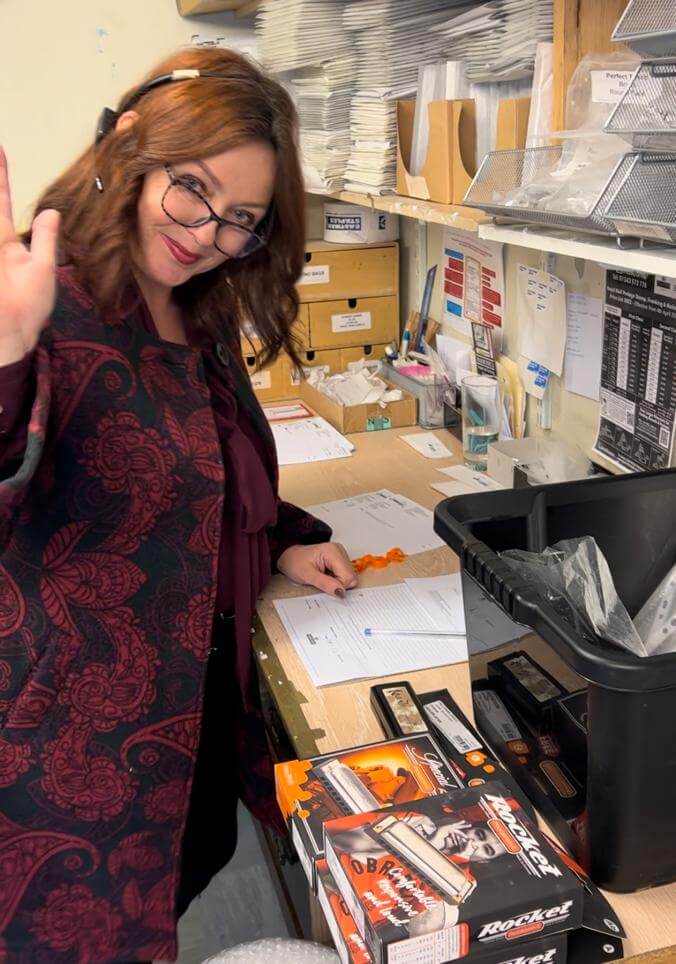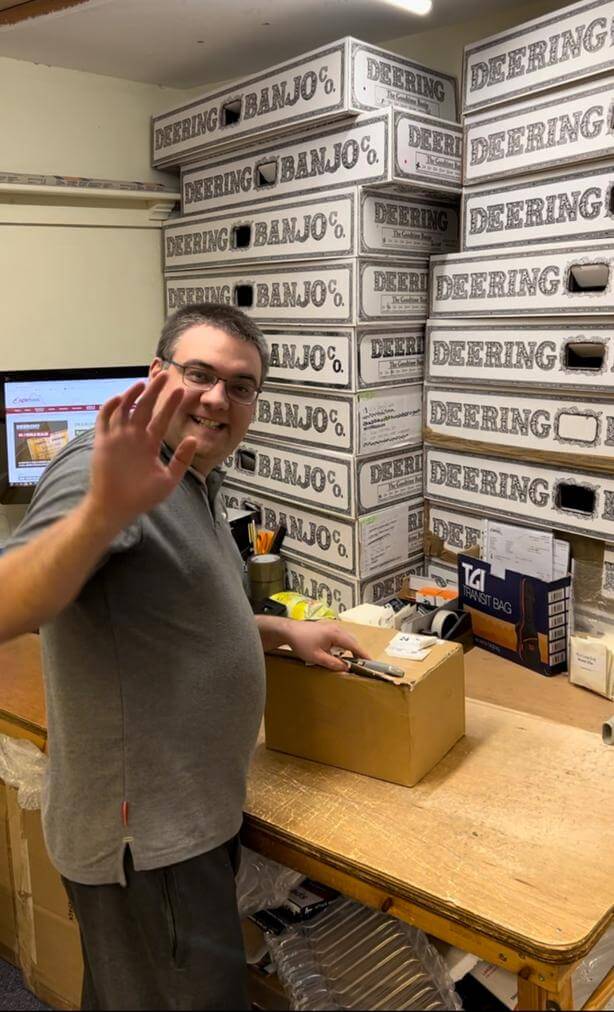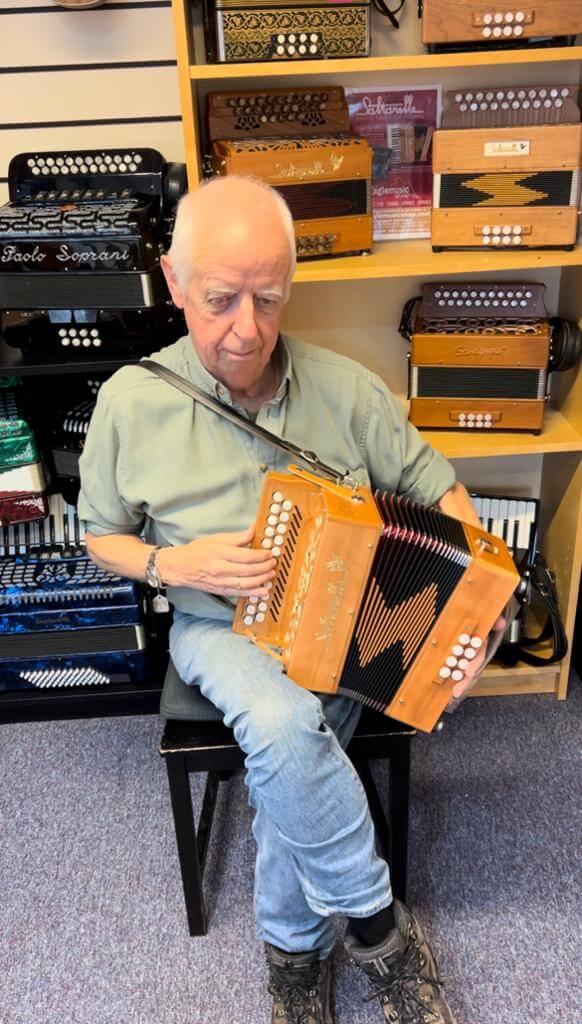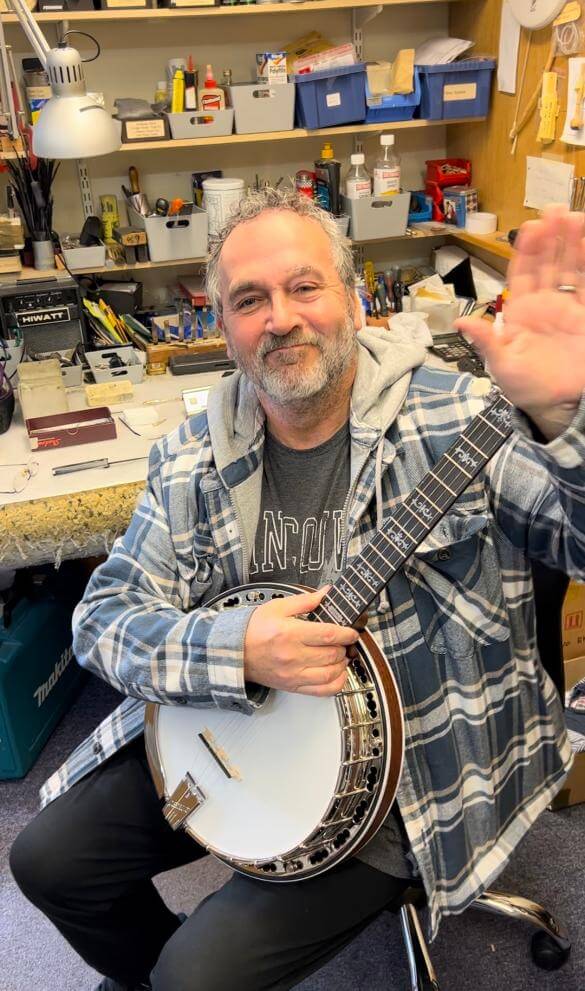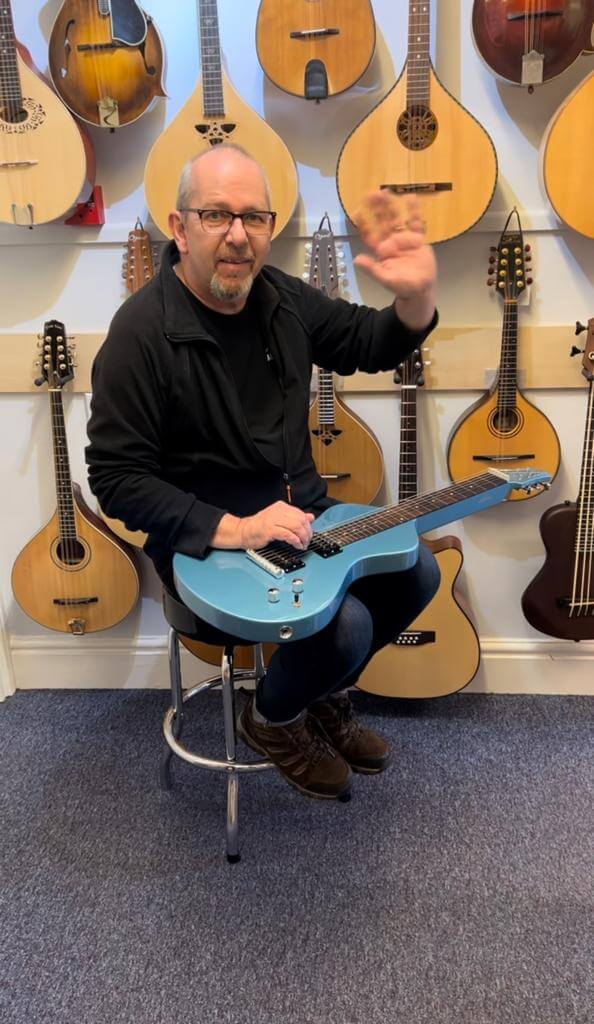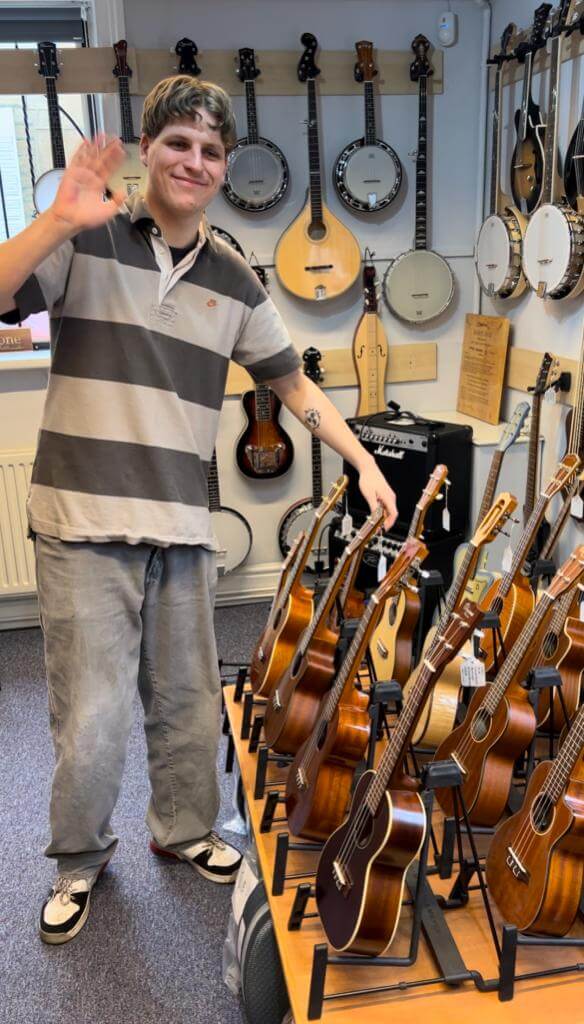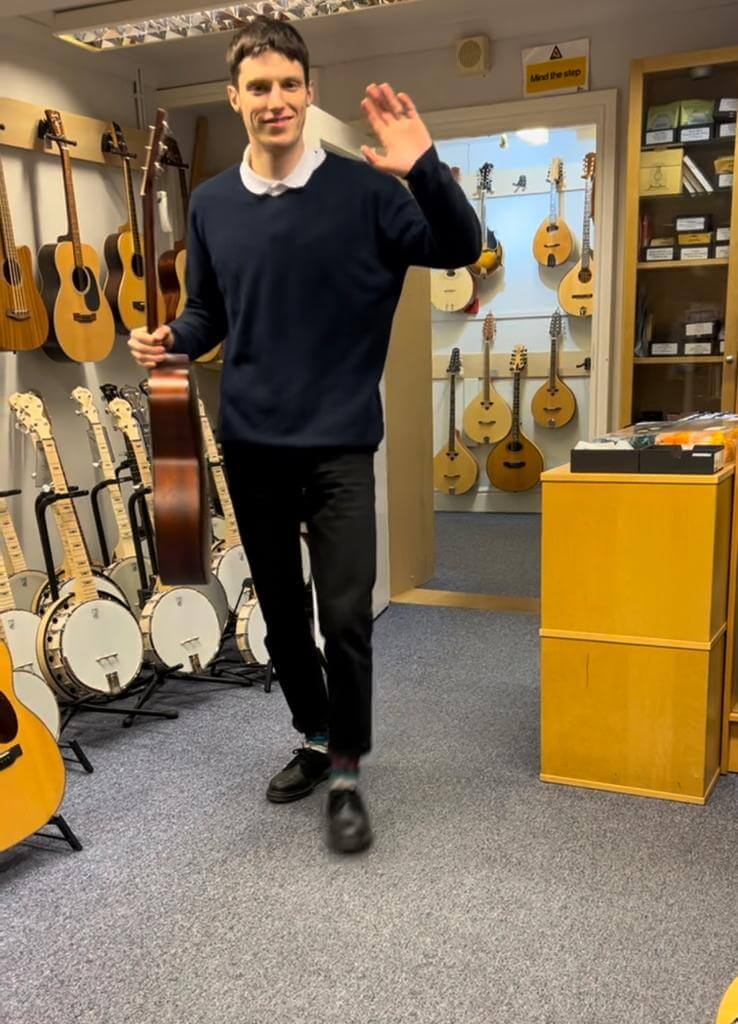 Thank you so much to our loyal customers for making our first 20 years such a success, we are very grateful for your continued support. After 20 years in the music industry we have developed excellent relationships with our customers and grown a well-deserved trust. This emanates throughout the website by means of independent reviews and testimonials. We are proud to be somewhat unique amongst online retailers in having a +99% positive rating with the independent online review company eKomi and have maintained an average rating of over 4.9/5 for many years.
Musical events, workshops and performances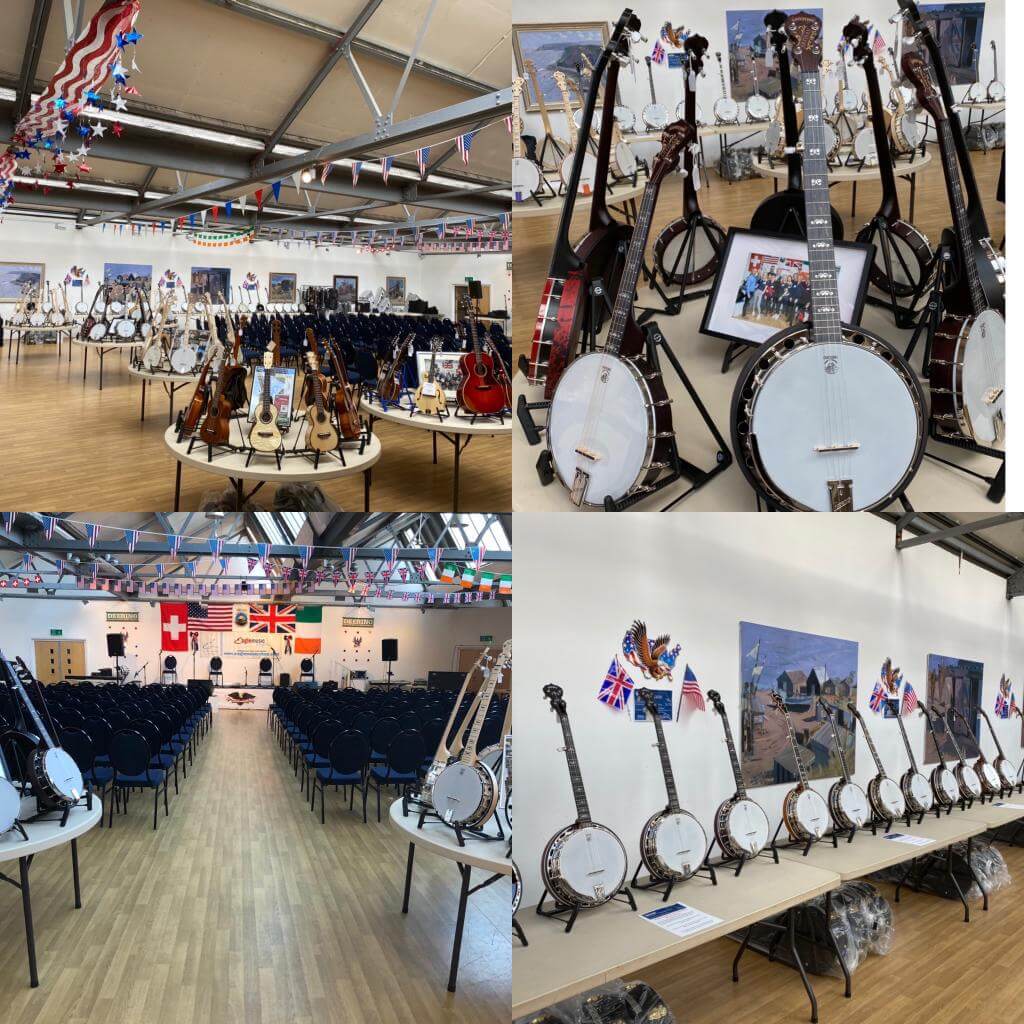 In addition to its retail offerings, Eagle Music Shop has been a hub of musical events, workshops and performances. We have been dedicated to fostering a vibrant musical culture in our community and we have always encouraged and supported local festivals and music sessions. A regular feature of our yearly calendar became our Deering Banjos event held at The North Light Gallery just around the corner from our shop. First held in 2007, this was an opportunity for us to showcase our extensive range of Deering banjos and to celebrate our status as the Number One International Dealer for Deering Banjos. Greg, Janet and Jamie Deering have always travelled from the USA to attend and co-host this special event as well as many of their musical friends. We have also had the honour of hosting a concert headlining the world-class artists The Kruger Brothers on the evening of these very special events.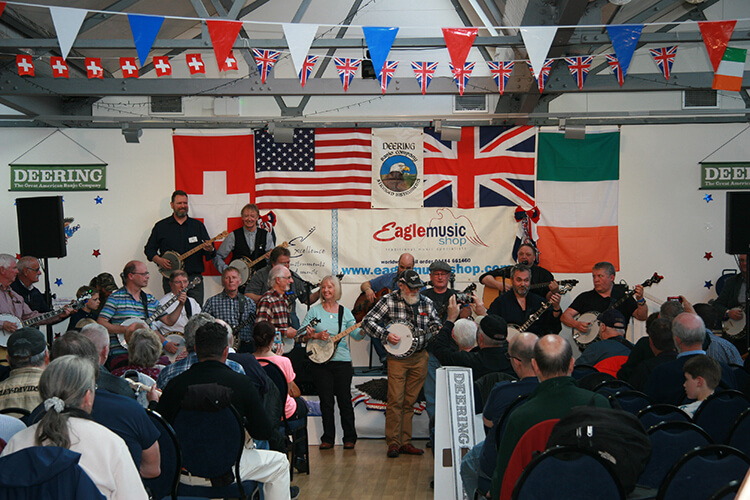 We have been very lucky over the years to have had many world class musicians perform at our Deering events where we have offered our customers a unique opportunity to attend workshops and meet and play music with like minded banjo enthusiasts. Unfortunately the pandemic put a hold on the events for the last couple of years but happily, to commemorate our important 20 year milestone in our journey so far, we are thrilled to announce we will once again be hosting our Deering Banjo Event on Saturday 11th November 2023. Our 20 year relationship with the USA Deering Banjo Company is what we would describe as the jewel in our crown. We are continually proud of our status as the Number One International Dealer for this wonderful company and it is an absolute pleasure to be able to offer such quality products to our customers.
We are very much looking forward to celebrating our 20th Anniversary this year with as many of you as we can. Here's to 20 years of Eagle Music Shop, where our love of music continues to soar!
With best wishes
Steve, Joan, Rachel and James