Lee Oskar Major Diatonic Reed Plates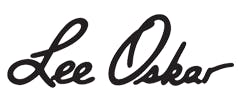 A pair of Lee Oskar major diatonic reed plates in the key of your choice.
Delivery
Read about our delivery policy
Fast Delivery
We can delivery any product worldwide, when checking out, the type of delivery services available may change based upon your location and items in your basket, in some cases you may be offered a choice of delivery methods to choose from at differing costs.
We have made every effort to ensure our delivery costs are as competitive and fair as possible.
Dependant upon stock availability and time of purchase, we endeavour to ensure that orders are speedily processed and despatched the same day. We provide an estimated delivery date as seen above, if your order contains multiple items, the estimated delivery date may be updated during checkout.
Musical instruments that are given our free instrument setup will be despatched within 1-2 days using. In the UK, most musical instruments will be sent by DHL, smaller items such as books and accessories maybe be sent by Royal Mail.
Description
Available in all keys. Comes complete with fixing screws.
Why throw out your whole harmonica just because one reed has become fatigued or broken? Replacement reed plates make it easy to create a new harmonica at a fraction of the cost of a new harmonica. Your original comb and cover plates are re-cycled into the re-builld harp. This simple process involves only three screws and two nuts and bolts.
Orange colour coded label.
Specification
Accessory Type

Instrument Suitability

Number of Strings

Key

A

,

Ab

,

B

,

Bb

,

C

,

D

,

Db

,

E

,

Eb

,

F

,

F#

,

G

,

High G

,

Low F

,
Customer

reviews
14 reviews for Lee Oskar Major Diatonic Reed Plates
Reviews.io
customer reviews
Great service many thanks
Good quality reeds and cheaper than replacing the whole harp
Easy to fit, easy to play
I bought the reed plates as a spare for future use,so can't truthfully rate them at present! I've given a 4 star rating on the basis of previous replacement Lee Oskar reedplates.
Item as described, good price & fast on time delivery.