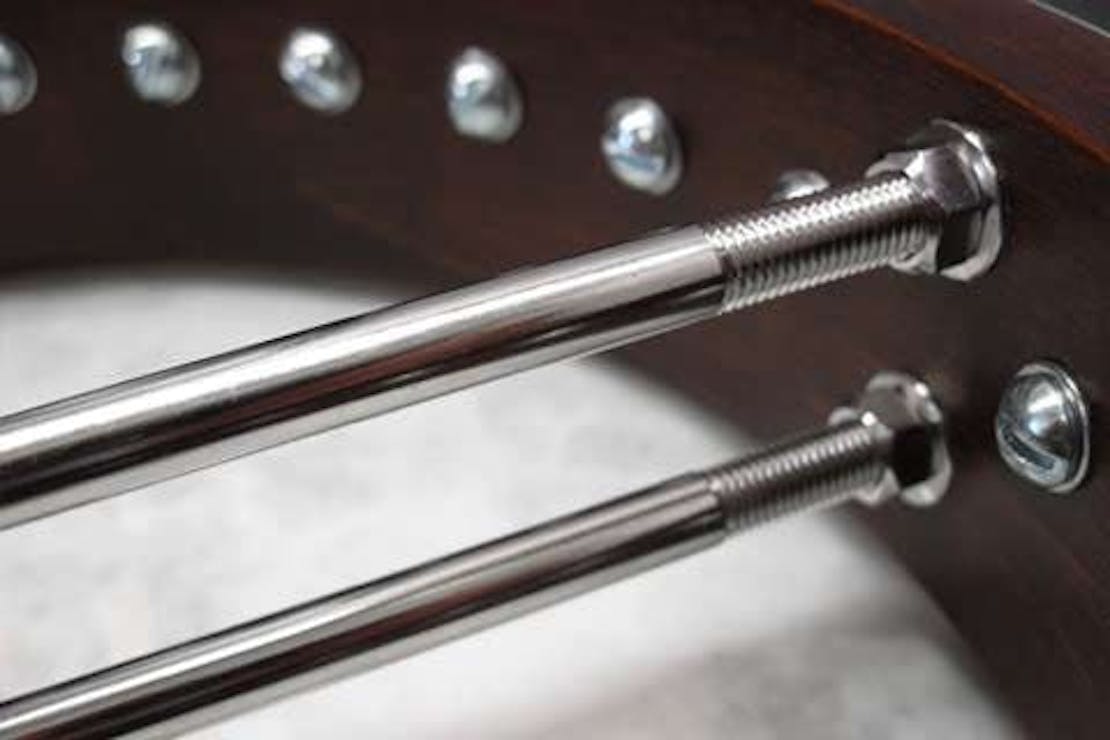 The Coordinator Rod(s)
These rods need to be solid, and made of a strong yet non-interfering alloy. It is a myth to think that banjos need 'two' coordinating rods …It all depends on the design and stability of the particular banjo. eg. some Eastern built banjos need two coordinating rods because they are often built around a thin plywood rim. A quality banjo built around a three ply solid maple rim is quite stable with one coordinating rod.
All Deering, Goodtime, Vega and Tenbrooks banjos have solid rods made of a non-interfering alloy. Many traditional banjos have brass rods which is a traditional metal used for this part. However, on some banjos this can interfere with the tone.