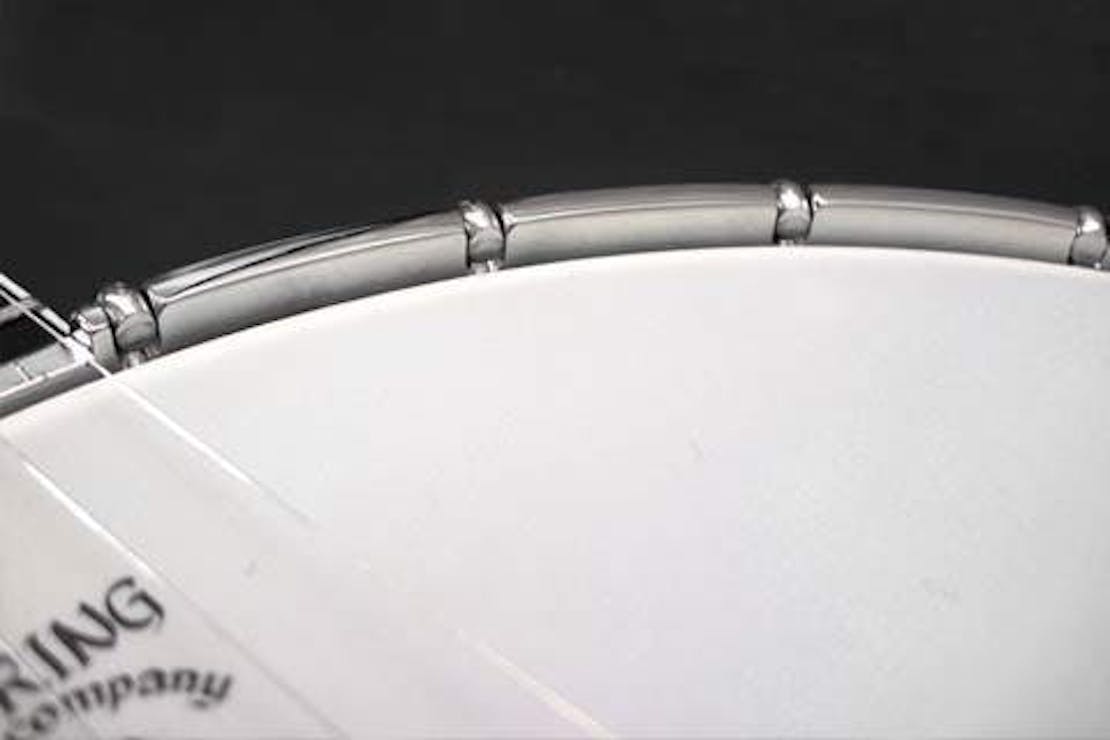 The Tension Hoop / Stretcher Band
The Tension Hoop or Stretcher Band as they are also called is the banjo part that is pulled down by the adjustment of the tension hooks, in effect it holds your banjo head in place. Tension hoops can have notches in them marry up to round tension hooks and tension hoops that are plain or have a circular groove marry up to flat tension hooks.
Top end Deering Banjo tension hoops, are made from brass or steel and are notched to match round tension hooks. The Deering Goodtime tension hoops are made from steel and match up to flat tension hooks. Both are isolated from sound interference by the banjo head.